by West Coast Detailing
August 26th, 2014
We recently performed an express detail on a GMC H2 Hummer in downtown Ventura. The H2 is a large SUV with a significant amount of interior surface space, so there is a lot of ground to cover and detail.
This H2 is driven into the high desert several times a year. The dusty environment often creates a lot of subtle scratches in the surface of the finish. The interior is well maintained, so a Complete Auto Detail wasn't quite necessary.
The exterior was washed, and then a spray wax was applied to help shield the finish from debris such as dust, sand, tar, and sap. In Ventura, cars which are stored outside tend to oxidize fairly quickly compared to cars stored in areas away from the sea air. The spray wax will help to prevent oxidation from the sea air as well.
The rest of the work included having the tires and rims cleaned and dressed, having the interior vacuumed and dusted down, and having the replaceable mats scrubbed.
Please observe the before and after images of the detail:
Before: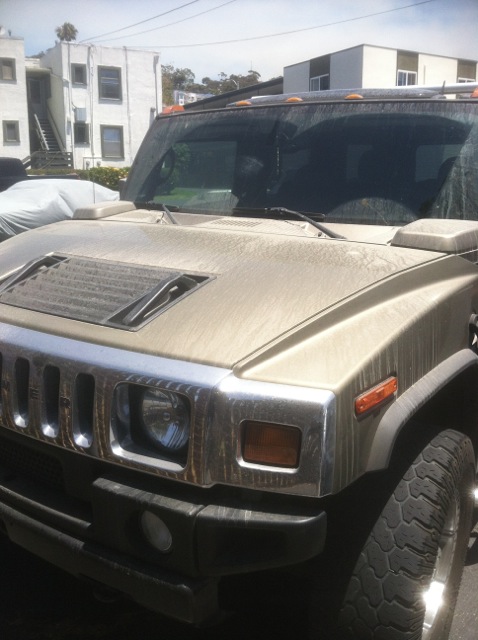 After: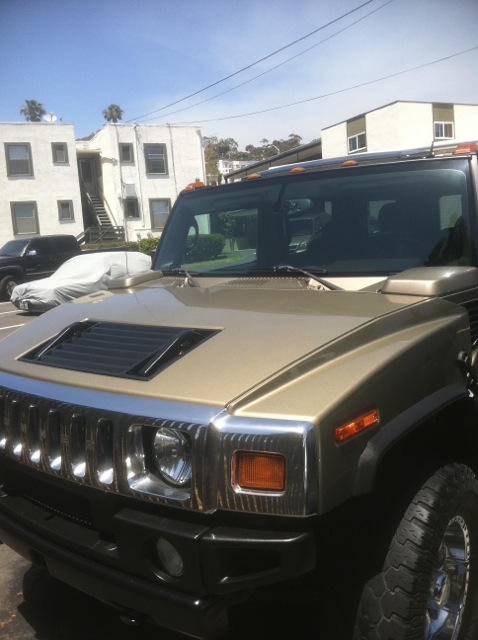 The express detail is great for maintaining both the interior and exterior without needing to invest in a complete detail. Having an express detail done every 2-3 weeks is the best way to maintain a complete or full auto detail.
If you're not sure if your car needs a complete detail or just needs to have its current detail maintained with an express job, contact us for a free estimate. Even if you've recently had another detailing professional work on your car, we'll gladly examine your vehicle and provide you with an honest assessment of what type of detailing will provide you with the best value.
If your car is detailed regularly, or has been recently detailed, you may also consider our Mini Detail package for additional services not offered in the express detail.
We understand you have a lot invested in your vehicle. With all of our detailing packages, we use high quality, professional, environmentally safe products designed to protect your vehicle and provide professional results.
Contact us today to discuss your vehicle and recreate that new car showroom sparkle!